Yumeiro Patissiere
General Information
Type
Anime
Created by
Natsumi Matsumoto
Years on Air
2009-2010
Seasons
2
Episodes
63
Others
1 OVA
First Season: Yumeiro Patissiere
Japanese Title: 夢色パティシエール
English Title: Dream-Colored Pastry Chef
Chinese Title: 夢色蛋糕師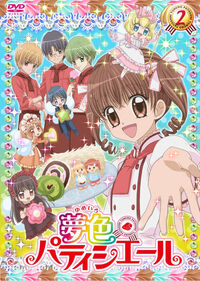 Fourteen-year-old Ichigo Amano is clumsy and doesn't have any talent except for eating sweets (specifically cakes). When she stumbles upon a Sweets Festival, she meets Henri-sensei who acknowledges her ability of taste and invites her to transfer to St. Marie Academy to become a pâtissière. Ichigo has trouble adjusting initially, but with the help of the 3 Sweets Princes (Makoto Kashino, Satsuki Hanabusa, and Sennosuke Andou) and the Sweets Spirits (Vanilla, Chocolate, Caramel, and Cafe), she gains the confidence and skill to work towards becoming a pâtissière.
OVA: Yumeiro Patissiere: Mune Kyun Tropical Island!
Japanese Title: 夢色パティシエール 胸キュントロピカルアイランド!
English Title: Yumeiro Pâtissière: Heart-Racing Tropical Island!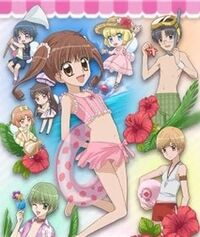 Airdate: July 30, 2010

Apparently they've been cast away on a tropical island. It shows the Sweet Princes gathering food and water and there was a fluff moment between Andou and Ichigo were he saves her from falling, the rock gave way under them and they ended up falling anyway. Hanabusa was mostly just admiring himself and Kashino had a couple of moments too. Kashino goes to say something,but Ichigo has already fallen asleep. At the end the Sweets Spirits turned into giants because of something they ate.
Second Season: Yumeiro Patissiere SP Professional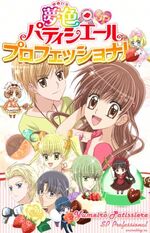 Japanese Title:
夢色パティシエールSP(スペシャル)プロフェッショナル

Two years after studying in Paris, the sixteen-year-old Ichigo now returns to Japan as a professional pâtissière. As soon as she returns, Ichigo finds Team Ichigo breaking up. The Sweets Princes, Hanabusa and Andou, take long absences from school to work for their dreams, leaving only Ichigo and Kashino. Kashino skipped a grade due to having top grades back at Paris. Soon a "new" Team Ichigo is formed by Henri-sensei for the project. The team includes Lemon Yamagishi, Johnny McBeal, Makoto Kashino, and Amano Ichigo. They are now working as professionals for the project and their dreams.
Community content is available under
CC-BY-SA
unless otherwise noted.