Vividred Operation
General Information
Type
Anime
Created by
Team Vivid

Kotamaru

Years on Air
2013
Episodes
12
ECCHI WARNING: This Magical Girl may contain nude scenes and some scenes may refer to sexual themes. The level of it depends on the Show. Be careful about this.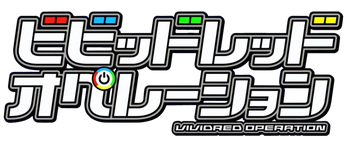 Japanese Title: ビビッドレッド・オペレーション
Plot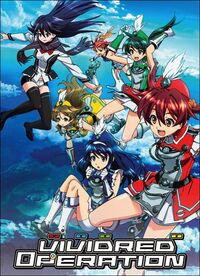 Friendship is the key to protecting the world.
That is everyone's wish. Here in a world where science has solved all questions.
This story is set in Oshima. The happy, carefree 14 year old Akane Isshiki lived a poor, but well loved life together with her reliable little sister, Momo, who does all the housework, and her grandfather, Kenjirou, a genius inventor who only created useless devices. When the weather is clear, they can see the artificial island, Blue Island, across the sea. In the center of that island rises the revolutionary Manifestation Engine, a discovery that solved the world's energy problems.
It is a pe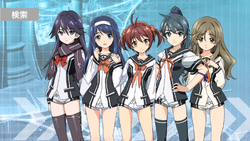 aceful future, just like everyone dreamed of. One where everyone can smile and be happy...
But suddenly, the world is visited by danger. An unknown enemy, the Alone, appear, targeting the Manifestation Engine. As none of their weapons worked and they fell into despair, a lone girl takes a stand wearing a red "Palette Suit" which wields a great, hidden power. Before long, allies gather around her to fight.
And their friendship becomes the only hope for saving the world!
Picture Gallery
Transparent Files / Poses
Screenshots
Transformations
Attacks and Powers
Others
Video Gallery
Opening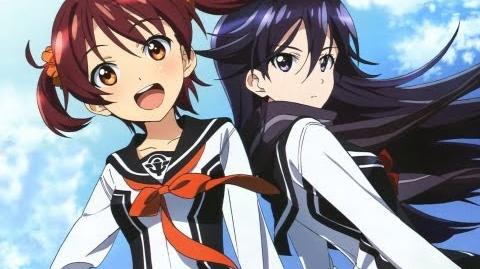 Endings
Transformations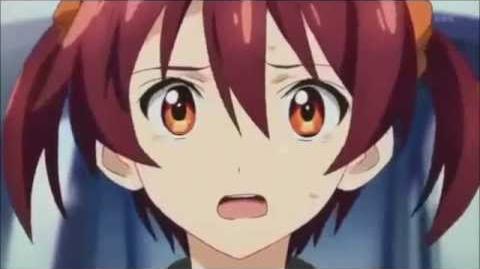 Community content is available under
CC-BY-SA
unless otherwise noted.