Umi Monogatari

~Anata ga Ite Kureta Koto~

General Information
Type
Anime
Created by
Akira Katsuragi
Years on Air
2009
Episodes
12
Others
1 OVA + 17 Short Specials

Japanese Title: うみものがたり ~あなたがいてくれたコト~
English Title: Sea Story
Plot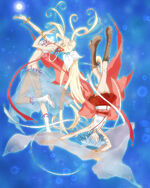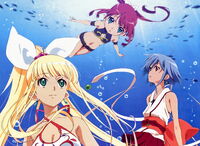 The story centers on Marin and Urin, two "pure" sisters who live alongside the fish in the sea, but yearn to be in the world beyond the water and above ground. One day, a beautiful ring falls in the middle of the sea, and Marin and Urin retrieve it. The two decide to leave their waterbound world for the first time to deliver the ring. After an arduous journey, they come across an isolated island where a high school girl named Kanon lives, the owner of the ring. Kanon tells them she doesn't want the ring anymore because it was given by her boyfriend whom she just broke up with, and she throws it into the forest. Marin thinks Kanon is still in love with him and looks for the ring with her sister. Accidentally, Urin unleashes a power sealed long time ago in the island, and the only ones who can defeat it are Marin and Kanon, as priestesses of the sea and the sky.
OVA: Shinjiau Kokoro (Trusting Hearts)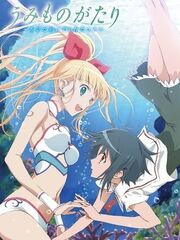 (信じ合う心)
Airdate: March 26, 2010
An extra episode of Umi Monogatari: Anata ga Itekureta Koto. This is an DVD-only unaired episode, designated as episode 13.
One year after the events of the main series, the girls have moved on. Kanon has decided on her future and wants to become interested in Oceanography.
Meanwhile in the sea, Marin and her group find a lost sea cow, who has lost her mother.
Can the girls help reunite the baby sea cow with her mother?
Specials
Umi Monogatari: Marin no Kore Naani?
(うみものがたり マリンのこれなぁに?)
Four DVD/Blu-ray about three minutes short specials of Umi Monogatari. They are comical stories involving the series characters and do not affect the plot of the series. The titles are: Apron?, Seifuku? (School Uniform?), Pajamas? and Maid?
Umi Monogatari: Kanon to Iku Amamikoshima
(うみものがたり 夏音と行く天神子島)
Thirteen DVD specials of Umi Monogatari. Kanon (and sometimes other characters) tours the viewer around Amamikoshima, while also commenting about characters and events from the series.
Picture Gallery
Transparent Files
Screenshots
Video Gallery
Opening and Ending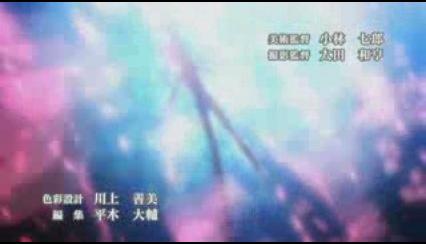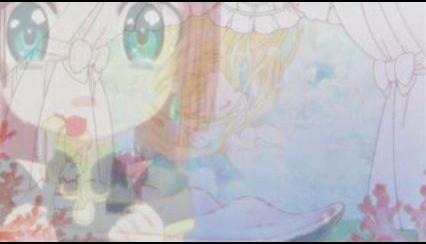 Transformations
Community content is available under
CC-BY-SA
unless otherwise noted.