Super Doll Licca-chan
General Information
Type
Anime
Created by
Mia Ikumi
Years on Air
1998-1999
Episodes
52
Movies
1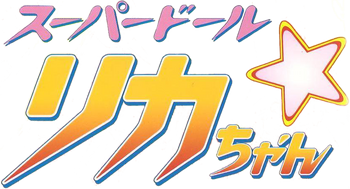 Japanese Title: スーパードール★リカちゃん
Italian Title: Super Doll Rika-chan
Spanish Title: Princesa Licca
Chinese Title: 麗佳公主
Plot
Legends tell of a mystical place known as the Doll Kingdom where Doll Knights protected its royalty. Licca is a young girl who thought she was just a typical student at Saint Terejia Academy. Licca is in grave danger once she finds out that she is the princess of the Doll Kingdom after a run-in with the evil Professor Scarecrow and his two henchmen. She discovers that she is in fact the key to finding the Doll Kingdom - and the bad guys want nothing more than to capture her to get to it! Now, the evil Dr. Scarecrow is after her and her throne. Fortunately for Licca, she has protection. So Licca's grandmother gives her a set of dolls and a calling ring that allows her to signal her need for help; and to her aid comes the sentient Doll Knights.... When needed, the dolls will transform into larger versions known as the Doll Knights. Together, they will protect Licca.
Movie: Licca-chan Zettai Zetsumei! Doll Knights no Kiseki
(Rika-chan's Desperate Situation! The Doll Knights' Miracle)
(リカちゃん リカちゃん絶体絶命! ドールナイツの奇跡)
Airdate: 31 July, 1999
A fun day at the amusement park is interrupted when the evil witch Dana is reawakened. Queen Yae has sent her after Rika and only the Doll Knights can stop this threat. Meanwhile, Dai and the others must deal with other dangers.
Picture Gallery
Doll Licca
Doll Isamu
Doll Izumi
Others
Video Gallery
Openings
Endings
Community content is available under
CC-BY-SA
unless otherwise noted.