Shuffle!
General Information
Type
Anime
Created by
Navel
Years on Air
2005-2007
Seasons
2
Episodes
36
Others
1 Prologue
Japanese Title: シャッフル!
Chinese Title: 셔플!
First Season: Shuffle!
Plot
When two doors are discovered in an ancient ruin, the gateways to shinkai, the realm of the shinzoku (Gods) and makai, the realm of the mazoku (Demons) are irreversably opened. The races of human, shinzoku, and mazoku come together in the mortal world and nothing will ever be the same. Tsuchimi Rin is a normal young high school student attending Verbena Academy, spending his days living peacefully with his childhood friend Kaede. One day, two new families move next door to the boy who had previously been living a very peaceful life. In one house lived the family of the King of the Gods, and in the other lived the family of the King of the Demons. Apparently the daughter of the Gods, Sia, and the daughter of the demons, Nerine, are both deeply in love with Rin after having met him in the past. Also living with the boy is his childhood friend. With these three girls vying for his affections, the boy finds that his new life filled with despair, jealousy, and just a little hope is beginning.
Prologue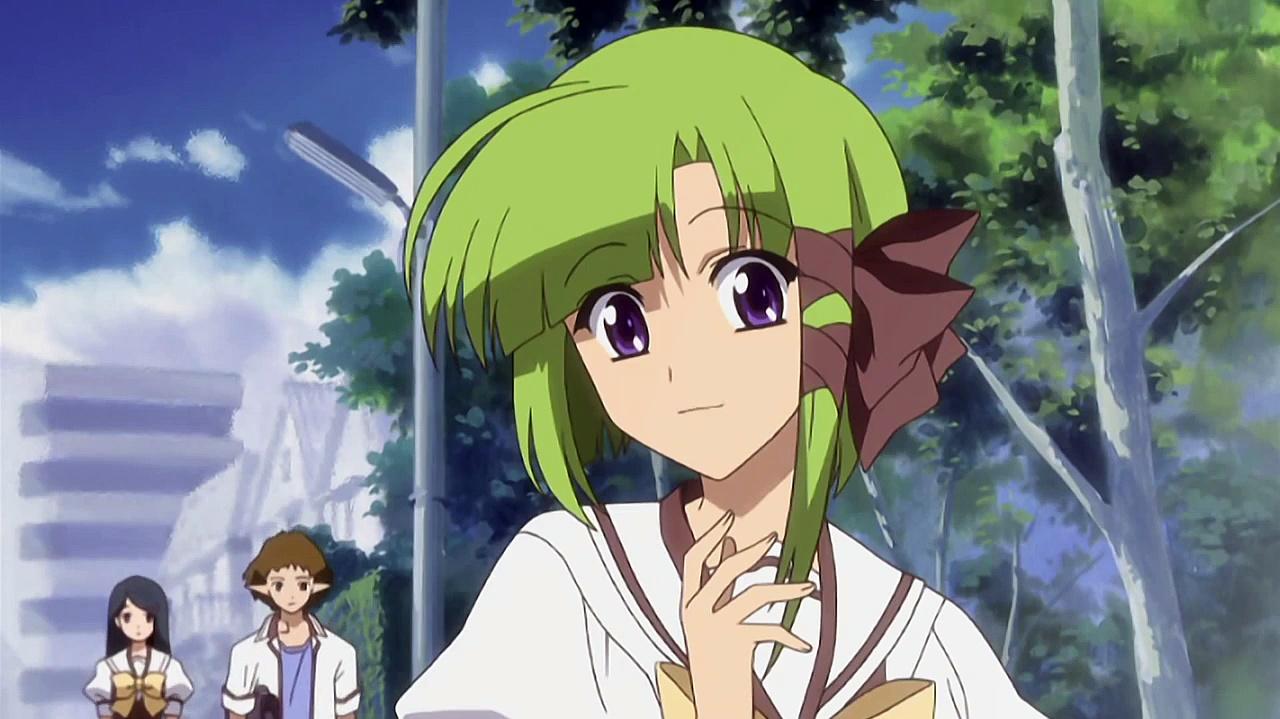 Airdate: May 25, 2005
Shuffle! Prologue is a short OVA teaser for the Shuffle! anime series based on the visual novel of the same name. While some of the animation was reused for the first episode of the anime series, most of Shuffle! Prologue is unique animation not repeated in the series, although the story itself is retold. The story is introduced as we meet Rin, the protagonist, and the five female leads.
Second Season: Shuffle! Memories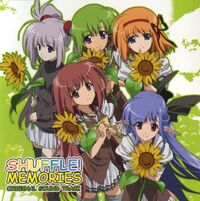 Japanese Title:
シャッフル!メモリーズ
Plot
A recap of the Shuffle world, set ten years in the future. Gods, Demons, and Humans freely visit the other worlds as if traveling overseas, and romance is in the air. Demons, Gods, And Humans together have been falling in love and creating new families, breaking down the wall that once seperated them. Past memories are visited by Rin Tsuchimi and the events that occured between him and Lisianthus, Nerine, Kaede, Asa, and Primula.
Community content is available under
CC-BY-SA
unless otherwise noted.