Rikujou Bouetai Mao-chan
General Information
Type
Anime
Created by
Ken Akamatsu
Years on Air
2002
Episodes
26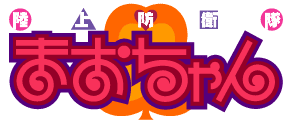 Japanese Title: 陸上防衛隊まおちゃん
English Title: Ground Defense Force! Mao-chan
Chinese Title: 陸上防衛隊
Plot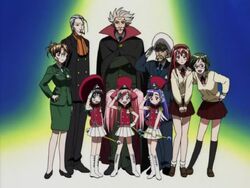 On the edge of an invasion, the world's defense has fallen to unlikely straits due to the aliens being excessively cute. Due to combat engagements being televised: if the forces battling the aliens were not cute themselves the general public would revolt, as it would be seen as "bullying". Consequently, three military leaders chose their granddaughters, Mao, Misora and Sylvia, to be the defenders, fittingly, becoming a team even cuter than the aliens.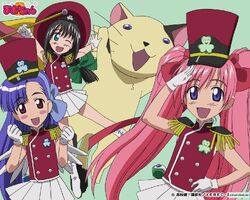 Mao Onigawara is a happy 8-year-old grade-schooler and the granddaughter of Chief of Staff of Ground Defense Force. Equipped with her cloverleaf-shaped badge which enables her to transform (but gives her no special power whatsoever), Mao and her best friends (granddaughters of Chief of Staff of Air and Marine Defense Force, respectively) will defend Japan against the invasion from "cute aliens," who are way too cute to be dealt with regular armed forces.
The story follows the three eight-year-old girls as they try to defend the Earth against the invading aliens.
Picture Gallery
Transparent Files / Poses
Screenshots
Video Gallery
Community content is available under
CC-BY-SA
unless otherwise noted.