Reiya x Reiya
General Information
Type
Manga
Created by
Michiyo Kikuta
Years on Air
2011
Episodes
2 (1 Volume)
Japanese Title: レイヤー×レイアー
English Title: Layer x Leia
Chinese Title: 變裝甜心
Airdate: December 28, 2011
Plot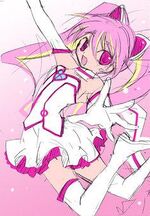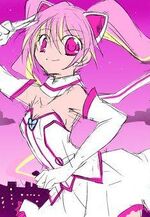 Leia Mikazuki, a second-year middle school girl, has a strong sense of justice and is called "the guardian of Hoshimino". Thanks to a longtime friend, Kira, she can transform to fight evil.
Chapter List
1- "Boy x girl x boy"
2- "Love x justice x transformation"
Community content is available under
CC-BY-SA
unless otherwise noted.