Prism Magical: Prism Generations!
General Information
Type
Anime
Created by
Masami Obari
Years on Air
2010
Episodes
1
ECCHI WARNING: This Magical Girl may contain nude scenes and some scenes may refer to sexual themes. The level of it depends on the Show. Be careful about this.
Japanese Title: プリズム☆ま~じカル PRISM Generations!

Airdate: August 27, 2010
Plot
One night, three magical girls named Puchihime, Ibuki and Yuri are relaxing in a hot spring when they're disturbed by two boys named Takeo and Raiko peeping on them in the bath! While Takeo is sent flying by two intimidating bodyguards, Raiko's fate rests with Puchihime who insists that he wash her back. However their naked antics soon take a back seat when they sense the threat of another "Magical Girl" nearby...
Picture Gallery
Video Gallery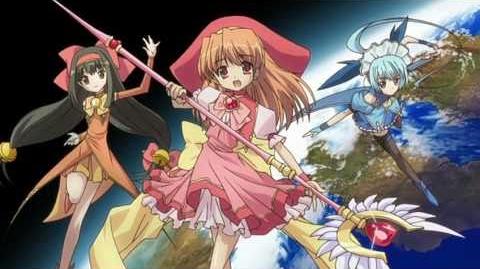 Community content is available under
CC-BY-SA
unless otherwise noted.