Majokko Tickle
General Information
Type
Anime
Created by
Go Nagai
Years on Air
1978-1979
Episodes
45
Japanese Title: 魔女っ子チックル
English Title: Magical Girl Tickle
Italian Title: Lilli un guaio tira l'altro
French Title: Drôle de Fée
Spanish Title: Cosquillas Magicas
Polish Title: Magiczne Igraszki
Chinese Title: 淘氣小仙女
Plot
Tiko (pronounced "Chiiko"), a shy Japanese schoolgirl, receives a book as a gift from her father on her eleventh birthday. When Tiko opens the book, she releases Tickle ("Chikkuru"), a mischievous fairy who was imprisoned inside the book for playing pranks on people. At first Tiko doesn't believe Tickle is a witch, and tells her to prove it. So Tickle delivers Tiko's scarf to her friend Mico (who had just moved to Hokkaido, and promised to be around for Tiko's birthday). Once Tiko realizes the truth, she is happy to befriend Tickle. Tickle casts a spell, and Tiko is surprised when her mother tells her and her "sister" Tickle to come down for dinner. Tickle reveals that in order to avoid awkward questions about where she came from, she will pass herself off as Tiko's twin sister. Tickle uses her powers to solve everyday problems and, of course, to continue playing tricks on people (particularly Tiko's annoying kid sister, Hina).
Like other magical girls, Tickle has a special phrase she uses to cast a spell; hers is: "Maharu Tamara Furanpa." This is also featured in the theme song.
Although the series is mostly light-hearted and whimsical, there are some serious parts, such as children being teased for being overweight or ugly. The series also features a reversal of expectations, as Tickle is from another world, and has her own way of doing things.
Video Gallery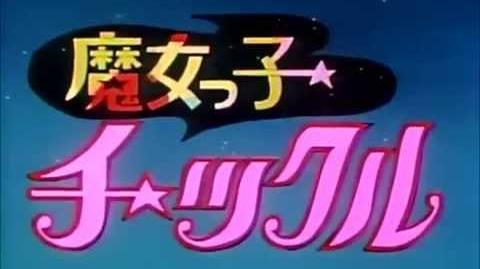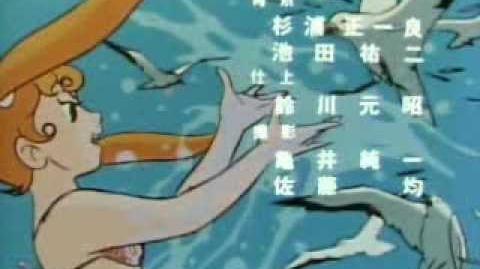 Community content is available under
CC-BY-SA
unless otherwise noted.