Majika
General Information
Type
Philippine Live Action
Created by
GMA Entertainment TV Group
Years on Air
2006
Episodes
138
Plot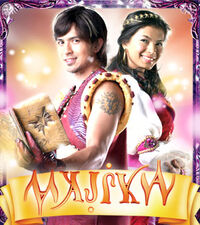 Majika tells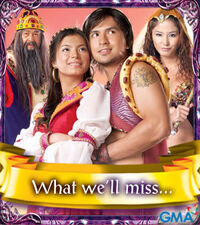 the story of Sabina,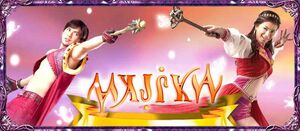 a seemingly ordinary girl who lived in the world of mortals but is unknowingly the one destined to become Saladin's most powerful female Salamangka.
She is the eldest child of Garam (Zoren Legaspi) and Ayessa (Carmina Villaroel), two Salamangkas who fled from Saladin to escape the wrath of Balkan (Eddie Garcia), a powerful dark magician. Sabina's happy life is shattered when her parents, along with her siblings Jimboy (Rainier Castillo) and Sara (Ryza Cenon), are abducted and brought to Saladin, leaving her alone in the world of mortals at a very young age. Sabina will eventually find her way to Saladin with the help of Eloida (Jean Garcia), a Salamangka who was punished and exiled to the mortal world, which be later revealed as Her real mother, and her lover Argo (Dennis Trillo) who will train Sabina into becoming a very powerful Salamangka. Argo becomes the hero who himself possesses extraordinary powers and helps Sabina achieve the full potential of her inherent powers. Together, Sabina and Argo will discover how the power of their love for each other can do wonders to the intricate world of Saladin.
Community content is available under
CC-BY-SA
unless otherwise noted.