Mahou Tsukai Sally
General Information
Type
Anime
Created by
Mitsuteru Yokoyama
Years on Air
1966-1968 (first anime) 1989-1991 (second anime)
Seasons
2
Episodes
109 (First anime); 88 (Second anime)
Movies
1

Japanese Title: 魔法使いサリー
English Title: Sally the Witch (Literal)
Italian Title: Sally la Maga
French Title: Minifée
Spanish Title: La princesa Sally (Princess Sally)
Korean Title: 요술공주 세리 (Secret Witch Sally)
Chinese Title: 小仙女莎莉 (Fairy Sally)
Vietnamese Title: Cô phù thủy Sally
Plot
Sally was a tomboyish and mischievous witch girl who was the princess of the Land of Magic. One day, she was tired of her parents being too busy to spend time with her, so she ran away to Earth. There, she was attracted by an advertising balloon, and went to the department store. There she found girls of the same age, Yoshiko and Sumire, and she wanted to become friends with them. After she saved them from two burglars in the store, she made up her mind to pretend to be a human and began to live in the town with her assistant, Kabu, who is pretending to be her younger brother. Later, she began to know more important things than magic.
Mahou Tsukai Sally the Movie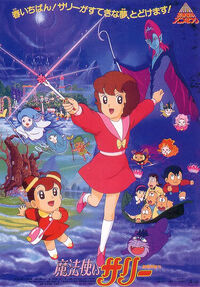 Japanese Title:
魔法使いサリー
English Title: Sally the Witch Movie

Airdate: March 10, 1990
Plot
This is the story of Sally, a teenage witch that came to Earth from the Magical Kingdom. For some mysterious reason, spring has not started yet. Sally and her friends have to find the cause and fix the problem.
Video Gallery
Openings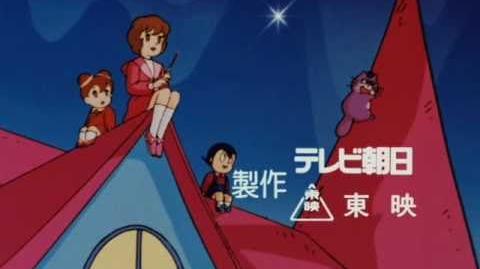 Endings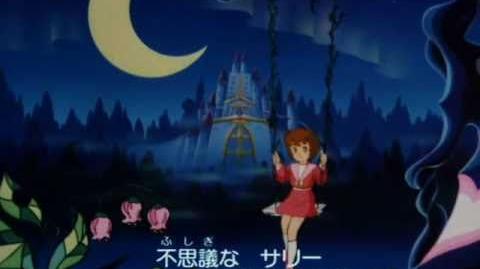 Community content is available under
CC-BY-SA
unless otherwise noted.