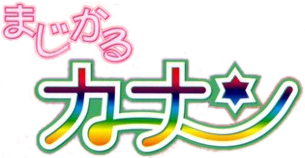 Japanese Title: まじかるカナン
Chinese Title: 魔法少女加奈
Septem Charm Magical Kanan
Septem Charm Magical Kanan
General Information
Type
Anime
Created by
Yasuhiro Matsumura
Years on Air
2000-2003
Episodes
4
Others
2 OVAS
HENTAI WARNING: This Magical Girl Show contain lots of nude and explicit sex scenes, be careful and be sure that you have 18 years old to watch it.
Plot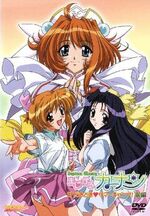 A magical creature went to the normal world to retrive some seeds. He lost his power and fainted. A girl found him and took him home. Well, this creature became a man after gaining back his power, which surprised the girl some. An incident happened and she became a magical fighter with his kiss. Things start to get complicated as they try to get the seeds and with most people not being what they seem.
Episode List
1- Enter the Crimson Magical Warrior Carmine!
Airdate: August 25, 2000
2- Angel Kiss in Danger!
Airdate: November 25, 2000
3- Clash! Carmine
Airdate: July 25, 2001
4- From Carmine with Love
Airdate: November 25, 2001
OVAS
1- Septem Charm Magical Kanan Summer Camp 1
Airdate: August 28, 2002
2- Septem Charm Magical Kanan Summer Camp 2
Airdate: February 25, 2003
Picture Gallery
Official Art
Screenshots
Transformations
Attacks
Magical Girls
Others
Video Gallery
Magical Canan
Magical Canan
General Information
Type
Anime
Created by
Masashi Abe
Years on Air
2005
Episodes
13
Plot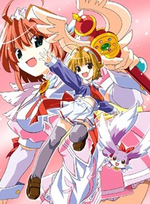 The plot of the story is that five dangerous "seeds" have been stolen from their vault in the world of Evergreen and sent to Earth. The magical seeds can bind themselves to humans and prey off their desires, turning them into monsters. Natsuki, an agent of Queen Tsuyuha, is sent to Earth to seek out a Magical Warrior. He and Hiiragi Chihaya, a high school girl, meet, and she transforms into Magical Senshi Carmein. Complications arise with the arrival of the obnoxious Magical Warrior Cerulean Blue, and the mysterious transfer student, Emi Kojima.
Picture Gallery
Profiles
Official Art
Screenshots
Transformations
Attacks and Powers
Magical Girls
Others
Video Gallery
Opening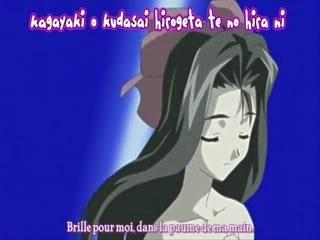 Endings