Magical Flowers
General Information
Type:
Show within a Show
Appear On
Tittle
Servant x Service
Type
Anime
Created by
Karino Takatsu
Years on Air
2013
Episodes
13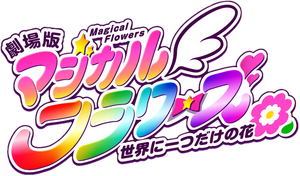 Concept / Plot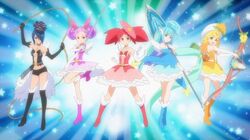 It starts as an April Fool of 2013. They made an official web page and also put a trailer of a supposed movie called "Magical Flowers: Sekai ni hitotsu dake no hana" ("The only flower in the world"). Finally, all of the footage was fake.
In the trailer we can see five Magical Heroines: Gerbera Pink, Hydrangea Blue, Lupinus Purple, Mimosa Yellow and Rose Black. An enemy is shown in front of Gerbera Pink also the Magical Flowers are in front of a flower monster. Rose Black is defeated and Gerbera Pink is encouragingly he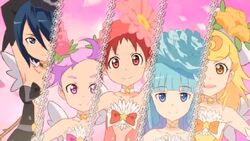 r saying that all five girls are a team. A mascot tells the protagonist to transform and some scenes of Gerbera Pink transformation are shown. The five Magical Flowers pose and the trailer ends.

On April 2, the web page was converted into the official site of a real anime series called "Servant x Service", and "Magical Flowers" became a Show within a Show inside this anime.
Appeareance in Servant x Service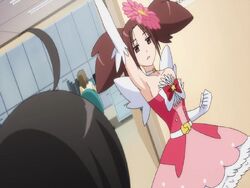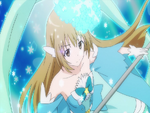 In the episode 2 of Servant x Service anime, a lot of Magical Flowers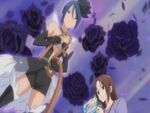 references are shown.

Megumi Chihaya wears a cosplay of Gerbera Pink, she also suggests that her colleagues should cosplay the other girls from the team: Saya Miyoshi as Hydrangea Blue and Lucy as Rose Black.
Picture Gallery
Video Gallery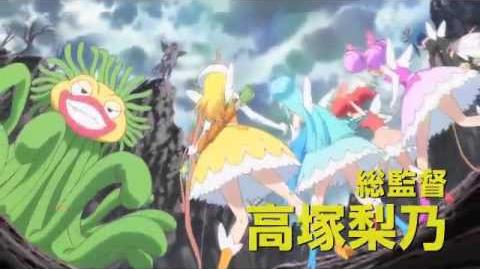 Community content is available under
CC-BY-SA
unless otherwise noted.