Krystala
General Information
Type
Philippine Live Action
Created by
ABS-CBN
Years on Air
2004-2005
Episodes
138
Plot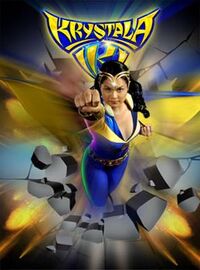 The series followed a young woman named Tala, who accidentally unearths a crystal that contained the spirit of the legendary diwata sorceress, Luwalhati, who was imprisoned a hundred years earlier by a devilish being, Harimon. As a promise to Luwalhati, Tala agrees to help her rid the world of evil spirits that, once in the possession or contact of human beings, can bring or unleash corruption and mayhem onto the world.
Knowing that kind of fury would lead to Manila, where most of them would blend into the city's large population, Tala decides to leave her Madulom tribe to move into the area, where she would blend into the mix as a normal working girl, working at a shopping mall.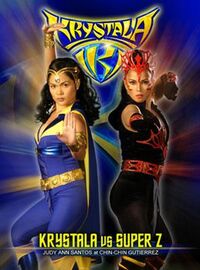 She would learn, however, that most of the spirits also have ties to Harimon, who was also set free by a young girl named Zorah. (Tala would later learn that she was her mother, who had abandoned her as a child after she became possessed by Harimon.) Upon learning that Harimon and his band of co-horts (The fierce Super Z, female vampire Kabagona, flamboyant drag queen Terracota and shapeshifter Luminax) have resurfaced to unleash and finish the sinister plans to unveil a more evil being bent on taking over the human world, Tala uses her crystal to transform herself into the gold-and-blue clad super-sexy superheroine Krystala and uses her powers to protect those who are helpless... and to protect the people who are her close friends.
Community content is available under
CC-BY-SA
unless otherwise noted.