Konna Watashitachi

ga Nariyuki de Heroine ni Natta Kekka www

General Information
Type
Anime
Created by
Souta Sugahara
Years on Air
2014
Episodes
12
Movies
1 OVA + 11 Extras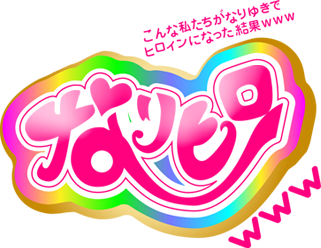 Japanese Title: こんな私たちがなりゆきでヒロインになった結果www
Alternative Title: Nari Hero www (なりヒロwww)
English Title: The result that I become a heroin www
Plot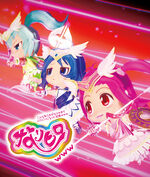 "Nari Hero www" is a story talking about the 3 sisters in the Soyogi Family. Their name are Socra, Plato, and Alice. They are able to transform into three magical warriors and fight the people from Black.inc. The three sisters are going to make the wish which requested by the mysterious cat, to become truth, and wake up the big shadow.
OVA
Airdate: September 27, 2014
The prequel of the TV series featured in Gdgd Fairies movie. One day, Socra, Plato, and Alice have gotten a mysterious cat in the street, in the same time, they are also attacked by a guy from the Black.inc.
Extras: Heroine Kentei
Short videos with extra contents of Konna Watashitachi ga Nariyuki de Heroine ni Natta Kekka www when the three sisters talk about something in front of their computer. Only streamed on YouTube and Nico Nico Douga.
Picture Gallery
Tranparent Files
Official Art
Screenshots
Community content is available under
CC-BY-SA
unless otherwise noted.