Itsudatte My Santa!
General Information
Type
Anime
Created by
Ken Akamatsu
Years on Air
2005
Episodes
2
ECCHI WARNING: This Magical Girl may contain nude scenes and some scenes may refer to sexual themes. The level of it depends on the Show. Be careful about this.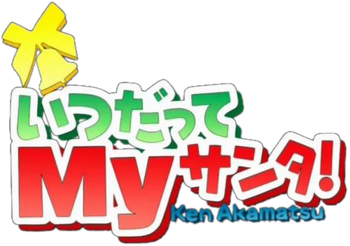 Japanese Title: いつだってMyサンタ!
English Title: Always My Santa
Chinese Title: 我永遠的聖誕老人!

Airdate: December 07, 2005
Plot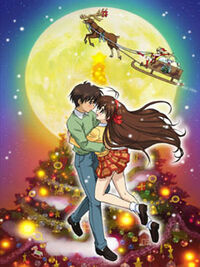 What if you were born on December 24th; would you like Christmas? How about if your parents decided to name you "Santa"?
In the story, a girl called Mai, a Santa in training, appears before a boy who happens to strongly hate Christmas. As it turns out he was born on December 24 and thus was named Santa, causing him to hate the holiday. Moreover, as a child, he never had any festive occasions, such as birthday parties. He is always alone and his parents never take the time to wish him a "Merry Christmas" or "Happy Birthday". With the power of Christmas, Mai is given the mission to improve his luck and change his views for the better. Mai appears before him and promised him that she will do everything in her power to make him happy. With Mai's help, Santa shall discover the true meaning of Christmas and the magic that happens in this world.
Episode List
1- "Merry Christmas"
2- "Merry Christmas Once Again"
Community content is available under
CC-BY-SA
unless otherwise noted.