High School DxD
General Information
Type
Anime
Created by
Ichiei Ishibumi
Years on Air
2012-2018
Seasons
4
Episodes
48
Others
4 OVAS + 12 Specials
ECCHI WARNING: This Magical Girl may contain nude scenes and some scenes may refer to sexual themes. The level of it depends on the Show. Be careful about this.

Japanese Title: ハイスクールD×D
First Season: High School DxD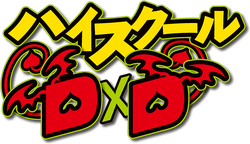 Issei Hyoudou is your average perverted high school student whose one wish in life is to have his own harem, but he's got to be one of the unluckiest guys around. He goes on his first date with a girl only to get brutally attacked and killed when it turns out the girl is really a vicious fallen angel. To top it all off, he's later reincarnated as a devil by his gorgeous senpai who tells him that she is also a devil and now his master! One thing's for sure, his peaceful days are over. In a battle between devils and angels, who will win?
Second Season: High School DxD New
The devilish haremking Issei Hyoudou is back for more outrageous Oppai Battle Entertainment in the scintillating second season of High School DxD! Fans who like their hardcore action spiked with a double dose of fan service won't be able to pry their eyes off all the scorching supernatural schoolgirls waiting for them in Season Two. So what are you waiting for? Plant yourself in front of the boob tube and watch a harem of devil hotties show you how much fun it is to be bad!
Third Season: High School DxD Born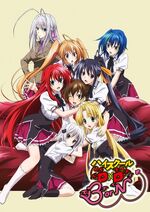 The babes and boys of the Occult Research Club are Back! Lovable loser (and bust buff) Issei and his clan of bewitching beauties return for a new season of supernatural tussles and sexy shenanigans—featuring old friends and new enemies! Now that all the girls live in Issei's home, life seems like nothing but fun and scantily-clad lounging…for now! Join Rias, Akeno, Koneko, Asia, Xenovia, Gasper, and everyone's favorite Harem King Issei as they fight, fumble, and fondle their way through their demonic high school lives.
Fourth Season: High School DxD Hero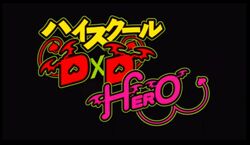 Picture Gallery
Community content is available under
CC-BY-SA
unless otherwise noted.