Happiness!
General Information
Type
Anime
Created by
Windmill

Rino Fujii

Years on Air
2006-2007
Episodes
12
Others
1 OVA
Japanese Title: はぴねす!
Plot
Happiness! centers around Yūma Kohinata, a high school student attending Mizuhosaka Academy's regular section of the school, and his close friends Jun Watarase and Hachisuke Takamizo. The other section of the school, aptly named the magic section, was founded in order to train mages in the art of using magic. The day after Valentine's Day, a gas explosion at the magic section causes all the mages in training to transfer to the normal section for the time being. Two girls from the magic section, Haruhi Kamisaka and Anri Hiiragi, are placed in Yūma's class. Now Haruhi and her friends must adjust to the transfer into the normal section of Mizuhosaka Academy.
OVA: "Watarase Jun no Kareinaru Ichinichi" ("The Brilliant Day of Jun Watarase")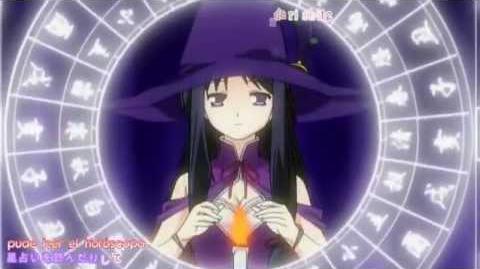 (渡良瀬準の華麗なる一日)
Airdate: January 25, 2007
By mixing several different magic spells, Jun Watarase is turned into an actual girl and starts to experience an unusual spike in popularity from the guys at school. Due to Jun's transformation, she has more charm than any other normal girl has, which makes all the boys lose their senses and they start chasing after Jun asking for a kiss.
Community content is available under
CC-BY-SA
unless otherwise noted.