Harbor Light Monogatari - Fashion Lala Yori
Harbor Light Monogatari - Fashion Lala Yori
General Information
Type
Anime
Created by
Motosuke Takahashi

Kenji Terada

Years on Air
1988
Episodes
1

Japanese Title: ハーバーライト物語(ストーリー) ~ファッションララより~
English Title: Fashion Lala: The Story of the Harbor Light
Chinese Title: 跳舞街皇后
Plot
The heroine, Miho, a little girl who dreams of being a fashion designer, lives with her aunt and three cousins while her father is away on business. The aunt, who runs a dress shop, exploits Miho's dependence and makes her perform deliveries on her bike, while spoiling her own daughters. Of the three, the two oldest are cruel and mock Miho's dreams, but the youngest is nice to her. A local disco is holding a contest to find the next "Disco Queen." Miho is too young to enter, but decides to design a dress for her cousin. When the aunt finds out, she rips up the dress. After everyone leaves, two fairies take pity on Miho
and transform her into "Fashion Lala," a sixteen-year-old blonde, so she can enter the contest herself. While performing, Miho's outfit changes into her previous designs, and it seems that she wins. At the end, she returns to a happy life with her father.
Picture Gallery
Official Art
Coloring / Paper Doll Books
Screenshots
Transformations
Others
Video Gallery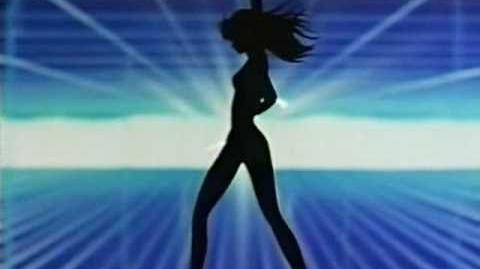 Mahou no Stage Fancy Lala
Mahou no Stage Fancy Lala
General Information
Type
Anime
Created by
Rurika Kasuga
Years on Air
1998
Episodes
26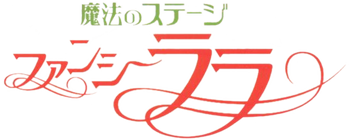 Japanese Title: 魔法のステージ・ファンシーララ
English Title: Magical Stage Fancy Lala
Chinese Title: 魔法少女 夢幻拉拉
Plot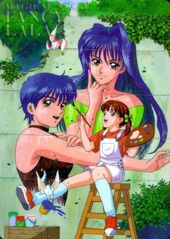 Miho Shinohara is an imaginative elementary school girl that dreams of becoming a manga artist one day. However, one day a twist of fate throws her for a loop when a mysterious stranger brings her in contact with a a pair of creatures with the appearance of stuffed animals not of this world. In return for befriending them, they give Miho a magical pen with the ability to age her into her mid-teens, as well as make whatever she draws temporarily real. Unrecognizable in her older state, Miho decides to go exploring the city when a modeling/talent agency, desperate to fulfill an important contract, beg her to take on a modeling job, putting Miho on her first steps to stardom. Giving her teenage alter-ego the name Fancy Lala, she eventually grows from working as a small time model into a famous actress and singer. Fancy Lala is scouted by Yumi Haneishi, the president of the talent agency Lyrical Productions, and begins the long road to stardom. However, along the way, she constantly learns about the perils of adulthood, childhood, stardom and the limitations of her magic.
Picture Gallery
Transparent Files
Official Art
Cels