Compiler
General Information
Type
Anime
Created by
Kia Asamiya
Years on Air
1994-1995
Seasons
2
Episodes
3
ECCHI WARNING: This Magical Girl may contain nude scenes and some scenes may refer to sexual themes. The level of it depends on the Show. Be careful about this.

Japanese Title: コンパイラ
English Title: Invaders From Cyberspace
First Season: Compiler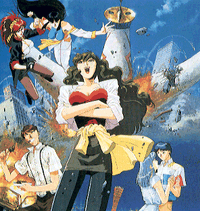 When a world of 2-D beings discovers the existence of our universe, they send a team of beautiful Domni-Matrixes into our world to prepare it for total integration. However, once liberated from their flat and dreary 2-D existence, Compiler and Assembler quickly discovered that cybersex with a couple of 3-D guys is a lot more fun than world conquest. Now, in between interfacing with their boyfriends, Assembler and Compiler must protect the Earth from being deleted by their former masters and an army of killer programs.
Second Season: Compiler Festa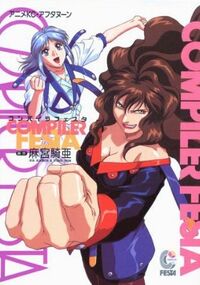 Airdate: December 21, 1995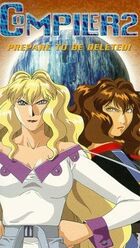 Compiler and Assembler have been given 3 days to return the the 2-D world. If they do not return the council has sworn to destroy it. How will the they spend their last days on earth. Will they be able to confess their love. If only things were that simple. Now a mysterious character is eliminating other individuals from the 2-D world. Can Compiler and Assembler stop this new fiend and be together with those they love.
Others
Community content is available under
CC-BY-SA
unless otherwise noted.