Kamisama Minarai: Himitsu no Cocotama
Kamisama Minarai:

Himitsu no Cocotama

General Information
Type
Anime
Created by
Norio Nitta
Years on Air
2015-2018
Episodes
139
Movies
1
Others
8 Specials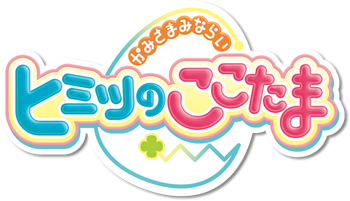 Japanese Title: かみさまみならい ヒミツのここたま
English Title: Cocotama: Secret Apprentice Gods
Plot
Kokoro Yotsuba is a fifth-grader who is clumsy yet also takes good care of her things. Living alongside her brother, she once understood what her grandmother said to her, regarding that "everything has a soul" and that things should be cherished with. One day, a strange egg was born from her colored pencil she cherished the most, revealing to as Luckytama, a Cocotama. However, he is been found by Kokoro after returning from school and for him to exist, he asks Kokoro to sign the "Contract of Secrets", on which she cannot reveal the secret of the Cocotamas to the world and also, must take care of each and one of them with great love and care. Now with Luckytama living with his new human friend, Kokoro must make sure she never reveal nor tell their secret while meeting other Cocotamas who either befriends her or cause her trouble.
Picture Gallery
Kirakira Happy★Hirake! Cocotama
Kirakira Happy★Hirake! Cocotama
General Information
Type
Anime
Created by
Norio Nitta
Years on Air
2018-Ongoing
Japanese Title: キラキラハッピー★ひらけ! ここたま
Plot
Long time ago, Haruka Hoshinogawa made a wish with the town's old Cherry Blossom tree with her grandfather while receiving a present from him: a cherry blossom ribbon. As she grew up, she treasured the gift that was given to her while starting fifth grade in her school. One day, upon noting that the old cherry blossom tree is wilting, her grandfather decided to leave the shop to explore the world and let Haruka take care of the store in his absence. The next day while sleeping after taking care of the shop. her treasured ribbon sprouted a strange egg, revealing a Cocotama, a god born from an object that has been cherished with love and care. Haruka woke up and accidentally saw the Cocotama on the table, confused while the Cocotama retreated to her Hiding Egg. As Haruka picked it up, it started resonating and her hiding egg has changed into a mysterious key. Now left with questions, the Cocotama introduced herself as Ribbon, the Ribbon Goddess and Haruka learned about the existence of her kind and the mysteries behind the strange key she had. Ribbon realized that the key is actually the Key of Wonders, and that Haruka was chosen by it to be the Legendary Contractor to the Cocotamas. Now, both of them try to run the shop and meet new Cocotama friends, while discovering the mysteries and powers behind the Key of Wonders.
Picture Gallery
Community content is available under
CC-BY-SA
unless otherwise noted.