Asgaldh: Waikyoku no Testament
General Information
Type
Anime
Created by
Discovery

Critical Mass

Years on Air
2001-2002
Episodes
3
HENTAI WARNING: This Magical Girl Show contains lots of nude and explicit sex scenes, be careful and be sure that you are 18 years of age or older to watch it.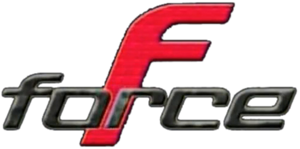 Japanese Title: アスガルド~歪曲のテスタメント~
English Title: F Force
Russian Title: Женская сила
Plot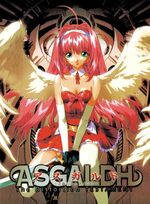 The gorgeous, supernaturally powered Alicia has been kidnapped by demons and enslaved for their unspeakably perverted pleasures. Her only hope for survival is a team of busty barbarians known as the F-Force. Each fabulous fighting female has her own style and deadly weapon of choice, but all share a love of danger and excitement - and there will be plenty of both as they fight to rescue their comrade from the ravages of evil!
Episode List
1- "Prelude of Darkness"
(闇のプレリュード)
Airdate: 26 October, 2001
2- "Interlude of Betrayal"
(裏切りの間奏)
Airdate: 28 December, 2001
3- "Overture of Destiny"
(運命の序曲)
Airdate: 05 April, 2002
Picture Gallery
Transparent Files
Official Art
Screenshots
F Force girls
Others
Community content is available under
CC-BY-SA
unless otherwise noted.