Kidou Tenshi Angelic Layer
General Information
Type
Anime
Created by
CLAMP
Years on Air
2001
Episodes
26

Japanese Title: 機動天使エンジェリックレイヤー
English Title: Battle Doll Angelic Layer
French Title: Angelic Layer, Poupée de Combat
Russian Title: Арена ангелов
Chinese Title: 天使領域
Korean Title: 엔젤릭 레이어
Plot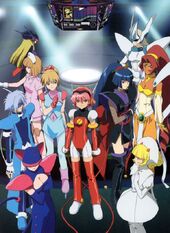 The primary protagonist of Angelic Layer is Misaki Suzuhara, a seventh grader who just moved to Tokyo to live with her aunt, Shouko Asami. After arriving in the city, she watches the battle doll Athena on a big screen television outside of Tokyo Station and becomes interested in learning about Angelic Layer, a highly popular game in which players (called Deus) buy and custom-design dolls known as Angels. Angels can move by mental control when on a field called the "layer." Layers are very expensive; most users rent them by the hour in establishments resembling cybercafes.
An eccentric man wearing a white lab coat and glasses, calling himself "Icchan" (いっちゃん), encourages Misaki to purchase and create her own angel. She names the angel Hikaru, after Hikaru Shidō from Clamp's Magic Knight Rayearth (a manga in Angelic Layer's world), which she was reading on the train to Tokyo.
She wants the angel to be "a short girl, but strong and happy" like Hikaru and herself. In the anime, Misaki names her Hikaru after her favorite doll from her childhood. Even though she's clueless about the game, Misaki soon competes in tournaments and is assisted and watched carefully by Icchan. Later, Icchan's identity is revealed as Ichiro Mihara, the co-creator of Angelic Layer.

Misaki also begins studying at the Eriol Academy, an educational institution which includes grades from kindergarten through high school. There she becomes friends with Hatoko Kobayashi, a very intelligent and mature kindergarten girl who is a famous Deus and an Angelic Layer expert. Her incredibly fast angel Suzuka is a favourite contender in tournaments. Misaki also befriends Hatoko's older brother Kōtarō and his friend Tamayo Kizaki, a girl fascinated by martial arts. Both turn out to be Misaki's classmates.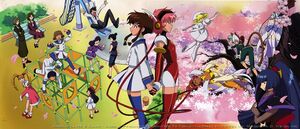 While adjusting to her new surroundings, Misaki is also gripped by her past. Her thoughts often dwell on her mother, whom she has not seen since pre-school. Eventually Misaki learns that her mother was key in the development of Angelic Layer, which she worked on in an attempt to develop a perfect prosthesis for her multiple sclerosis, which has confined her to a wheelchair. Her mother is also the Deus of Athena and the champion of Angelic Layer.
Picture Gallery
Video Gallery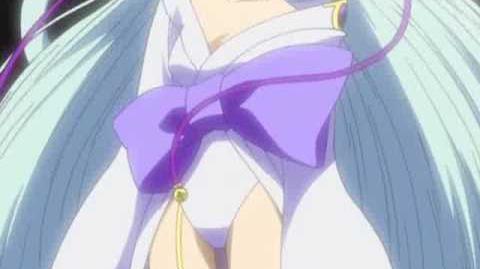 Community content is available under
CC-BY-SA
unless otherwise noted.